Fatal Accident Claims Solicitors Essex & North-East London
What is a Fatal Accident Claim?
A Fatal Accident compensation claim arises when someone dies due to the negligence of another person or an organisation following an unexpected or unforeseen event.
This can be from a road traffic accident, workplace accidents, clinical negligence or medical negligence from a substandard medical care.
Our team of fatal accident solicitors will guide you through the fatal accident claims process.
Should I even be making a fatal injury claim when a loved one has died?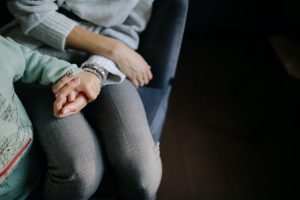 When you lose someone, your immediate thoughts are not about making a claim but understandably, about grief and loss.
Unfortunately, if it is the family's main earner who has gone, or paying for a funeral, financial worries can hit very quickly.
Many bereaved families we have worked with in the past have advised that taking a positive step in starting a claim can help in some ways. Not only to alleviate any financial distress but also understanding what has happened to their loved one.
What is included in a fatal accident claim?
If a loved one's death was caused by the negligence of another Deceased's Estate (explained below) and their Dependents (husband/wife and children) may be able to claim Fatal Accident compensation.
The ability to claim compensation is set out in two specific Acts of Parliament:
The Fatal Accidents Act 1976; and
The Law Reform (Miscellaneous Provisions) Act 1934
The Fatal Accidents Act 1976
The Fatal Accidents Act 1976 sets out that the dependents of the Deceased could claim compensation if the death occurred because of negligence. There are different types of compensation that can be sought under the Fatal Accidents Act:
Statutory Bereavement Award.
Under the Fatal Accidents Act if a person has died because of negligence a statutory bereavement award currently set at £15,120.00 is payable to:
a.      The wife, husband, or civil partner of the Deceased; or
b.      If the deceased was under the age of 18 and never married/civil partner:
i.                 Their parents (if legitimate); or
ii.                Their mother (if illegitimate).
2. Loss of Consortium (also known as loss of a special person).
3. Loss of Past and Future Financial Dependency on the Deceased's income.
4. Loss of Past and Future Services Dependency on the Deceased's services.
Family members who can make a dependant's claim, point 3 and 4 above include:
A child, or person treated as a child
Parent or guardian
Grandchild
Grandparent
Brother or sister
Aunt or uncle
Child of brother, sister, aunt or uncle
Husband or wife
Former husband or wife
Cohabiting couple living together for two years or more
In addition to the Fatal Accidents Act 1976, there are other relevant legal considerations for Fatal Accident Claims in England & Wales, including claims for compensation to be brought on behalf of the Deceased's Legal Estate, victims' claims and length of time you have to claim, as we outline below:-
The Law Reform (Miscellaneous Provisions) Act 1934
The Law Reform (Miscellaneous Provisions) Act allows a separate claim for compensation to be brought on behalf of the Deceased's Legal Estate.
A Grant of Probate is required if the Deceased had a Will or Letters of Administration if the Deceased did not have a Will to pursue this type of claim.
The Estate can seek to claim compensation for the following:
General Damages
This is an award of compensation for the Deceased's pain, suffering and loss of amenity from the point when the negligence occurred until their death.
In the UK, general damages for fatal accident claims compensate the dependents or relatives of a deceased person for their pain, suffering, loss of financial support, services, and consortium. These damages aim to provide fair compensation for the impact of the death caused by someone else's negligence. To claim such compensation, family members usually file a lawsuit or insurance claim with the help of a fatal accident solicitor to recover damages.
Loss Of Earnings
Any loss of earnings/income between the negligent act and the Deceased's death.
Gratuitous Care & Support
Care provided to the Deceased by their family and loved ones from the time of their accident until their death.
Financial Expenses
The Deceased's family and loved ones can seek to have their financial losses of, for example, visiting the Deceased while in Hospital, this typically includes travel costs, parking and loss of earnings from the time of the negligence until the Deceased's death.
Funeral Costs
The Deceased's Estate can look to recover the funeral and wake costs and expenses. Claims for a gravestone, memorial bench or other special religious or cultural ceremonies are also often pursued.
Probate Costs
The time and cost of the Deceased's Estate applying for and obtaining either the Grant of Probate or Letters of Administration so that they can administer the Estate.
Victims' Claim
Compensation for death can also be claimed on behalf of the person who died.
Your loved one may have suffered financial losses between the time of their injury and their death because of treatment costs or having to take time off work. You may be able to claim these costs back on their behalf.
You may also be able to claim compensation for any pain or suffering that they experienced because of their accident.
How long do I have to make a claim?
You have three years from the date of the fatal accident to make your claim. This three-year limitation commences from the date of death.
Contact our Fatal Accident Compensation Claims Lawyers
The first step towards making a fatal accident claim is getting in contact with our specialist fatal accident solicitors . Our fatal accident advice and services are free and are there to give you peace of mind if you do have a claim.
You're under no obligation to start a fatal accident claim when you contact us, but if you do choose to continue you'll then be transferred to an experienced lawyer who will give a free initial consultation on how they can help you and what the next steps are. Contact us today through our online contact form.
Testimonials
"I only went into hospital for tiny surgery on my bowel and was there for nine months. At one point, I was within a blink of dying...I would definitely recommend Tony Wiseman to anyone in a similar situation."

"On the day of the settlement, my husband and I felt such relief. We were so pleased; our son got what he deserves. Tony did an amazing job."

I am very impressed with the service I received and will not hesitate to recommend your company should the chance arise. Thank You.

I received good advice, I was well represented in Court, we got the outcome we wanted. Thank you for a fast professional service.

Fantastic, very efficient and friends, very professional.

Just very good and patient in waiting for my replies thank you.

I am more than satisfied, excellent service, with satisfactory results.

Very good, very pleased with the service. You kept me informed every step of the way thank you.

Very good service, very friendly and helpful people.

First class, Tony was outstanding and definitely went the extra mile for me, thank you.