About Wiseman Wingate Solicitors
We are a firm that wishes to be judged by our key characteristics;
Our passion
We want to achieve outstanding results for our clients. We believe our task is to improve our clients' quality of life;
In compensation claims, this means achieving exceptional settlements for our clients. In clinical negligence cases and personal injury claims, we have achieved some of the highest awards made in the legal jurisdiction of England and Wales.
Wills, Trusts and Court of Protection
Our task is to provide peace of mind: that you have put in place legal mechanisms to ensure that the objectives that you want to achieve will be achieved.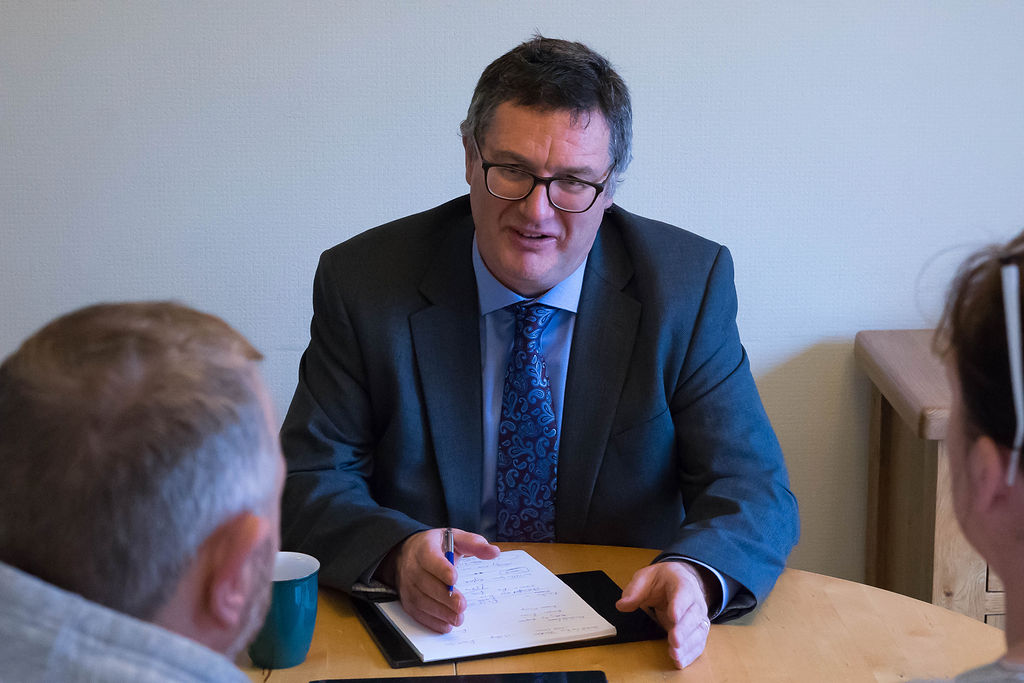 Our approach
We listen to our clients, discover what they want and need and provide clear unambiguous advice as to the objectives we want to achieve for our clients.
Reducing client's stress /worries
We understand the legitimate stress and worries a client can have, such as:
Is our service affordable?
For our personal injury and clinical negligence litigation we offer, 'No Win No Fee' agreements.
For services paid for by the client; Wills and Trusts as a niche firm we are able to offer a more affordable rate than larger firms of solicitors. We are willing to discuss a payment scheme for fixed fees that suits the budget of our clients.
For Court of Protection work the policy is never to seek an increase in the fee that the Court of Protection says our client should pay.
Dealing with sensitive subjects
Our work often deals with sensitive subjects, which requires a client to talk about difficult subjects, such as; how the client or a loved one was injured due to medical negligence?
How will a disabled loved one be looked after, when the client is unable to look after them?
We find that explaining to a client what really happened and what went wrong, in a clinical negligence litigation case, helps the process of coming to terms with what has happened.
Similarly, for a client who wants to make future provision for a disabled loved one, we have often been told, will experience a sense of relief and peace of mind, that they have put in place the best provision possible for the future care of their loved one.
Our expertise

The services provided to our clients are all provided by experienced solicitors who specialise in the relevant areas of law.
Our results
We achieve results for our clients that are second to none. A large part of our work comes from client referrals.
We manage millions of pounds on behalf of clients who are vulnerable persons and have set up 'legal mechanisms through a combination of Trusts and Wills to ensure the best possible outcomes for our client and their loved ones.
Testimonials
"I only went into hospital for tiny surgery on my bowel and was there for nine months. At one point, I was within a blink of dying...I would definitely recommend Tony Wiseman to anyone in a similar situation."

"On the day of the settlement, my husband and I felt such relief. We were so pleased; our son got what he deserves. Tony did an amazing job."

I am very impressed with the service I received and will not hesitate to recommend your company should the chance arise. Thank You.

I received good advice, I was well represented in Court, we got the outcome we wanted. Thank you for a fast professional service.

Fantastic, very efficient and friends, very professional.

Just very good and patient in waiting for my replies thank you.

I am more than satisfied, excellent service, with satisfactory results.

Very good, very pleased with the service. You kept me informed every step of the way thank you.

Very good service, very friendly and helpful people.

First class, Tony was outstanding and definitely went the extra mile for me, thank you.