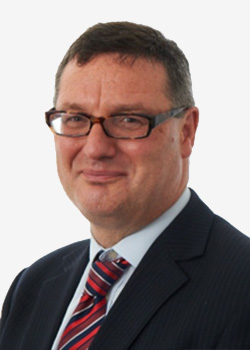 Tony Wiseman, Director
Clinical Negligence Litigation
Personal Injury Litigation
tony@wisemanwingate.com
Tony Wiseman is one of the country's most experienced senior litigators in his field. With a career spanning almost 30 years, he has handled a wide range of multi-million pound clinical negligence claims with outcomes that have transformed the lives of his clients. In many cases, the defendants have denied liability all the way to final settlement. He is driven by personal experience of living as a family with disabilities and is passionate about disability rights.
A qualified solicitor since 1990, Tony spent many years as a partner in some of the country's leading law firms before establishing Wiseman Wingate with Rebecca Wingate in 2016, as he believed he could provide a more comprehensive service than is provided by many clinical negligence law firms. He is a member of a select group of lawyers who are part of The Law Society Clinical Negligence Accreditation Scheme.
"My considerable experience covers a wide range of clinical negligence and accident claims. I have dealt with claims where the client has suffered serious, life-changing injuries. Quite often, the nature of the injuries has significantly reduced quality of life for the client and their family. My task is to obtain a level of financial compensation that, as far as possible, restores quality of life for the client and their family, for the rest of the client's life.
I provide clear and unambiguous advice to my clients taking a holistic approach to each case – seeking not just compensation for injuries suffered but also for the effects on the client and their families."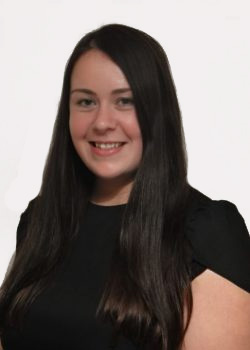 Rebecca Wingate, Director and Professional Deputy
Court Of Protection
Deputyship
Wills, Trusts & Probate
Personal Injury
Clinical Negligence Litigation
rebecca@wisemanwingate.com
Rebecca qualified as a solicitor in 2014.
Rebecca has worked in Personal Injury and Clinical Negligence for 10 years and has experience in working with a wide range of matters from road traffic accidents, accident and work, public liability claims and claims against medical professionals.
Rebecca also now serves as a professional deputy for many successful Claimants, as well as helping private clients deal with court of protection, wills, trusts and probate.
"I'm very much a 'people person'. I have been appointed as a deputy by the Court of Protection to manage the personal welfare and sometimes the property of many clients who, often as a result of serious injuries, have reduced mental capacity to manage these decisions themselves. Acting as a deputy means you are part of the lives of your clients for a long time. I focus on developing a deep professional friendship based on trust, acting in the client's best interests, and remaining approachable at all times."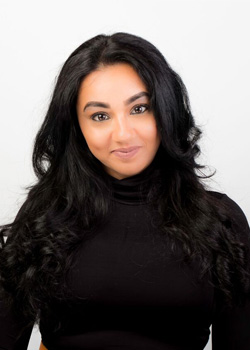 Gurvinder Kaur, Consultant Solicitor
Public Law
Education
A qualified solicitor since 2008, Gurvinder developed a passion for special educational needs (SEN) while working in a leading Public Law and Education practice two years earlier. She has since led and established Public Law departments in leading national law firms. Her expertise has been recognised by Chambers UK since 2013 and Legal 500 in 2017 for her work with young people post 16 and for children with acquired brain injuries. She is also a Trustee of the children's charity VICTA  and regularly trains other solicitors and health care professionals in Public Law and Education.  Gurvinder has expertise is SEN cases nationwide, as well as experience in the jurisdictions of Wales, Scotland and Northern Ireland.  Gurvinder works very closely with charities including Contact and a number of nationwide Parent Carer Forums.
"I secure access to state-funded education, health and social care provision for children and young people as and when the need for that support becomes apparent. I act for individuals aged from birth through to 25, covering a diverse range of needs from Autism and sensory impairment to genetic conditions and physical impairment. It's a complementary service to any compensation claim, but the entitlement to suitable provision exists irrespective of any compensatory claim; if you have special educational needs, irrespective of the basis of those, the law is there to support you in gaining the best from your education "
Testimonials
"I only went into hospital for tiny surgery on my bowel and was there for nine months. At one point, I was within a blink of dying...I would definitely recommend Tony Wiseman to anyone in a similar situation."

"On the day of the settlement, my husband and I felt such relief. We were so pleased; our son got what he deserves. Tony did an amazing job."

I am very impressed with the service I received and will not hesitate to recommend your company should the chance arise. Thank You.

I received good advice, I was well represented in Court, we got the outcome we wanted. Thank you for a fast professional service.

Fantastic, very efficient and friends, very professional.

Just very good and patient in waiting for my replies thank you.

I am more than satisfied, excellent service, with satisfactory results.

Very good, very pleased with the service. You kept me informed every step of the way thank you.

Very good service, very friendly and helpful people.

First class, Tony was outstanding and definitely went the extra mile for me, thank you.